Scholars and skill development: who, when, and why?
Since its foundation on 1st April 1882, the Egypt Exploration Society has worked tirelessly to explore and document archaeological sites in Egypt and communicate the results of this work to its supporters. Throughout its history, the Society has had to respond to external political and economic pressures in order to deliver its goals and work towards its ultimate vision: a world where the cultural heritage of Egypt is preserved for posterity.
Growing numbers of Egyptology students and a greater need to protect and preserve Egypt's unique cultural heritage around the world means that the EES must constantly remain at the forefront of Egyptian archaeology and at the frontline of any changes that occur.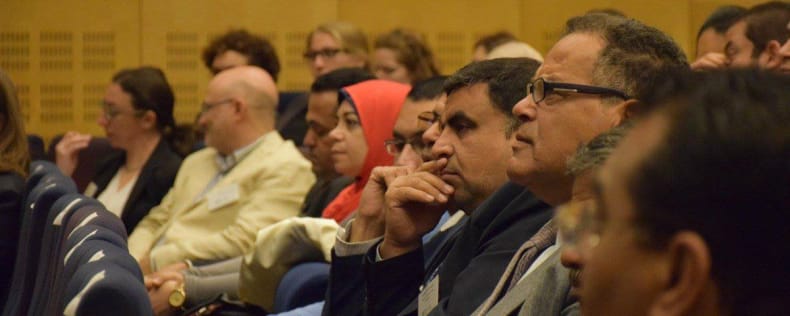 Attendees during the 2017 Delta Survey Workshop, Alexandria
Today, our objective is no longer to purely explore, but to contribute to the education of future generations of heritage specialists - albeit through the medium of responsible archaeological exploration, survey, and documentation. Over recent years we have collaborated with various partners, including Egypt's Ministry of Antiquities and the British Council in Cairo to help us deliver a diverse, tangible, skills-based programme of educational workshops.
In Egypt these events have been organised and led from our Cairo Office where we liaise with the Ministry of Antiquities in order to assess the needs of students and researchers within Egypt. As the number of Egyptian archaeologists grows, our aim is to develop affordable and accessible skills training opportunities. Speakers for these events have come from academic institutions both within and outside Egypt, bringing international heritage specialists together. Further partnerships with universities including Cairo, Mansoura, and Fayum mean that we are now able to reach more of these emerging archaeologists than ever before.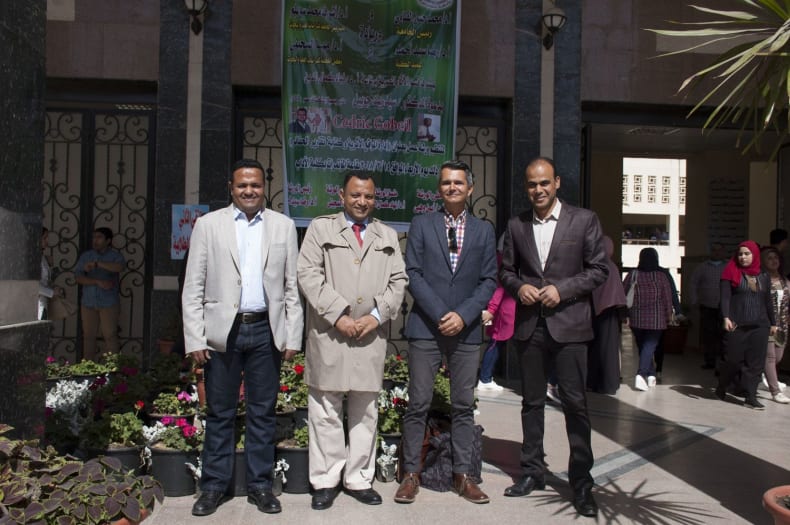 Speakers and hosts at the March 2018 University of Mansoura EES study skills workshop
Demand for these events is always very high, with many workshops over-subscribed within days. A recent day school at Mansoura was attended by over 260 people, while a similar skills day in Cairo during 2016 also sold out more than 150 tickets. Even our recently announced English Language training, run in partnership with the British Council in Cairo, attracted over 180 applications for just 10 available places on offer!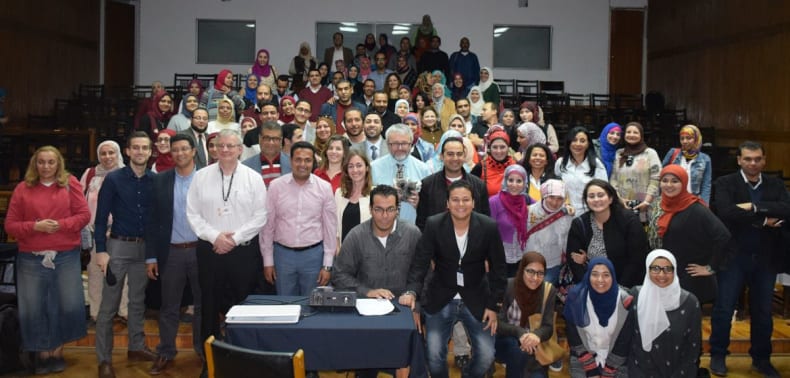 Speakers and participants at the 2016 Professional Skills for Egyptologists study day, Cairo
These events reflect the Society's ongoing commitment to provide students with the tools to manage Egypt's cultural heritage (in Egypt, Sudan, and museums or archives around the world) and go out to engage further scholars with the tools that they develop with us. This commitment, to provide education for the next generation of scholars, is one shared by the Ministry of Antiquities and, as our primary partner in Egypt, we are very proud to work together with them so to assist them in their mission too.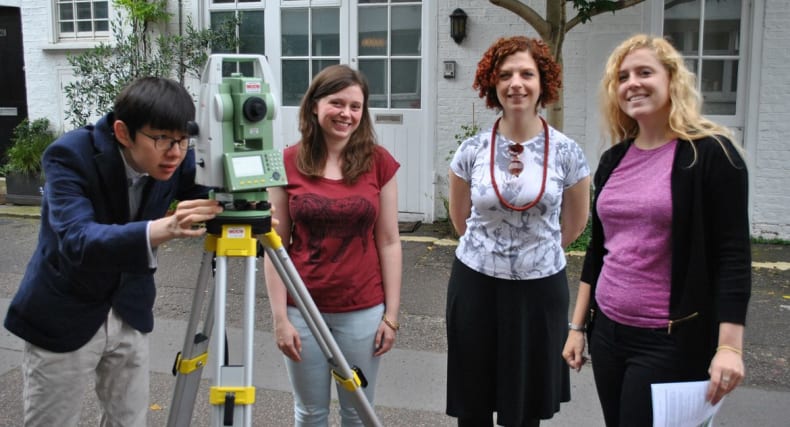 Students during the 2016 Egyptian Archaeology Skills School
We continue to run similar training events across the UK, from representation at college open days (like the Studying Ancient Egypt and Mesopotamia at University day) to more intensive skills training through our Egyptian Archaeology Skills School. In the first year tickets for EASS sold out in a matter of days attracting students from across the UK and even Europe. Skills that were introduced mirrored many of those that would be required on an archaeological mission and a range of speakers, each an expert in their field, offered to participate free-of-charge to pass these skills onto those in attendance. The second year sold out in just two days and had a waiting list of eager participants. Each year the course has been refined based on the feedback from the previous participants, and the school is now been organised by Skills School alumni who subsequently went on fieldwork in Egypt to further build on the skills gained in London. Being able to offer these courses at an affordable rate for students means that our training remains accessible to the very best of the next generation of archaeologists.
All of the training offered by the EES is only possible thanks to contributions from our supporters. Without their donations we would not be able to make this training affordable or accessible to students around the world. These sessions require specialist equipment, speakers, venues, and a lot of time to plan, but the impact that they have on the future of Egyptological exploration will be astronomical. A number of archaeological missions supported by the Society also offer fieldwork training on-site and we are very thankful to the teams working there for providing these opportunities.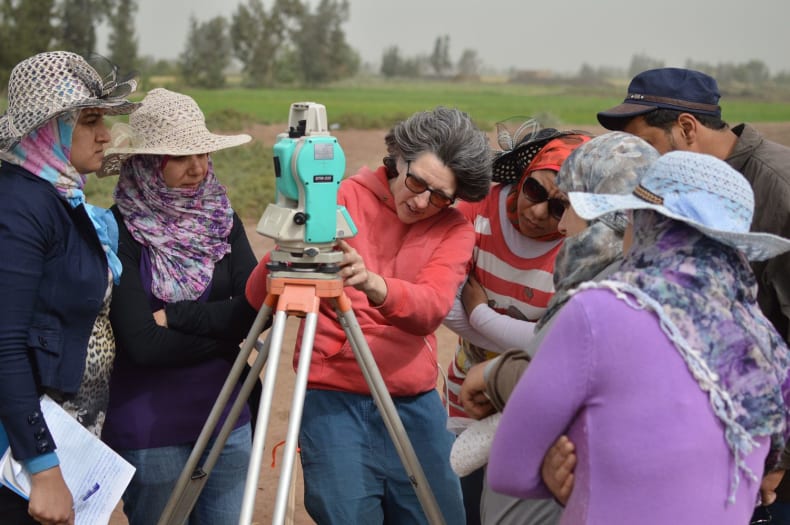 On-site training with Dr Penny Wilson at Tell Mutubis in 2015
With ever-increasing numbers of Egyptological students wanting to work in the field, the Egypt Exploration Society is building capacity, both locally and internationally, to ensure that the cultural heritage of Egypt is preserved for posterity by investigating Egyptian sites and monuments and sharing a lasting record of the remains.
Read more about the education and training supported by our donors, as well as the events currently on offer here.
You can help to support this work by donating or becoming a member of the Egypt Exploration Society.