EES Library and Office Closure Notice - September 2020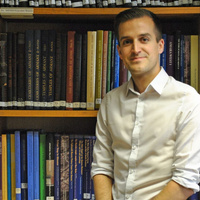 Hi friends,
It has been great to engage with so many of our supporters around the world through our online events since March 2020. This programme, initially envisaged as a support service for those passionate about Egyptian cultural heritage, has blossomed into a truly international enterprise with people attending from all areas of the globe (though we're not yet sure about Antarctica!). Thank you all for your participation and we look forward to continuing these events in the future.
Yesterday, the UK government issued further guidance to control the spread of Coronavirus. It is with great disappointment then that I have taken the decision to once again close the Society's library to members from 24th September. Following my earlier announcement in July, we had welcomed members back by appointment earlier this month as part of a phase one reopening plan. Sadly, the increasing numbers of cases and the subsequent rise in hospitalisations, means that we must review this situation again. The safety of our staff and you, our supporters, is paramount and it is because of this that we have decided to postpone our reopening plan until January 2021. At this time, we will review the situation again and consider how best to reopen our library services to you.
In the meantime, staff will continue working remotely and will endeavour to use this time to continue offering our online programme of lectures, courses, and study days. If you do have enquiries about our collections, then you can find information online about our library and archive, or email our Collections Manager, Dr Stephanie Boonstra using [email protected].
This news of further restrictions reassures us of the decision by our Board of Trustees to hold our Annual General Meeting online on 21st November this year. Details of this free event, which will be open to members only, will follow shortly. Just a reminder that, due to our Articles, votes must be submitted by proxy form this year and these must be printed and mailed to our London office where they will be collected ahead of the event. We regret that we are unable to accept electronic proxy votes nor allow for an electronic vote in the meeting itself.
Thank you, as always, for your patience and commitment during this troubling time. Your loyalty and generosity inspire us to continue our charitable work, where possible, and to strive towards a bright future for Egyptian cultural heritage.
Thank you,
Carl
Carl Graves
Director