Welcome to our new Collections Manager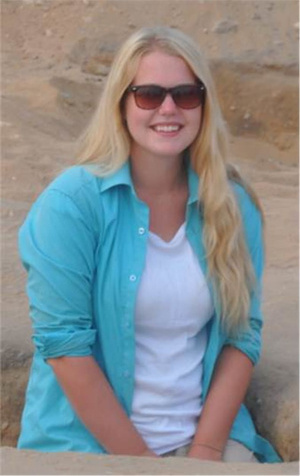 In June 2018 the Society welcomed Stephanie Boonstra as our new Collections Manager. Stephanie will be responsible for managing our archive and library collections at our London office, facilitating visiting researchers and overseeing ongoing volunteer projects.
Stephanie comes to the Society from the University of Birmingham where she is completing her PhD exploring the manufacture of scarab amulets in Ancient Egypt. Prior to this she completed her MA at UCL during which time she also volunteered for the EES and helped to organise the first Access Archive Afternoons (now Friday Spotlights). Her previous archaeological experience includes Jordan and work on our own concession at Merimde Beni Salama in the Nile Delta under the direction of Dr Joanne Rowland.
Stephanie's role will be instrumental during our upcoming premises move and will be managing a number of projects prior to this relocation. Maintaining the online access to our archive and library through our catalogue and Flickr account will remain a priority as well as the physical rehousing of some of our more precious and delicate archival material.
We are very excited to have Stephanie on board and are looking forward to seeing what new developments we will see in our collections over the coming months.