Support for students and early career researchers

As part of the Society's ongoing commitment to support students of Egyptology and early career researchers, we were delighted to see so many participants at this year's Current Research in Egyptology conference in Krakow.
Ten students were awarded travel grants from the Society in order to facilitate their travel to the conference. The deserving attendees were:
Nelli Boraei, Cairo University, Egypt
Aurore Motte, Universite de Liege, Belgium
Sylwia Bulawka, Polish Academy of Sciences, Poland
Daniel Sanchez Munoz, University of Granada, Spain
Muhammady Fathy, Cairo University, Egypt
Porin Scukanec Reznicek, Archaeological Museum of Zagreb, Croatia
Magdalena Kazimierczak, Jagiellonian University, Poland
Victoria Yarmolovich, Russian Academy of Sciences, Russia
Min-soo Kwak, Durham University, UK
Maciej Waclawik, Jagiellonian University, Poland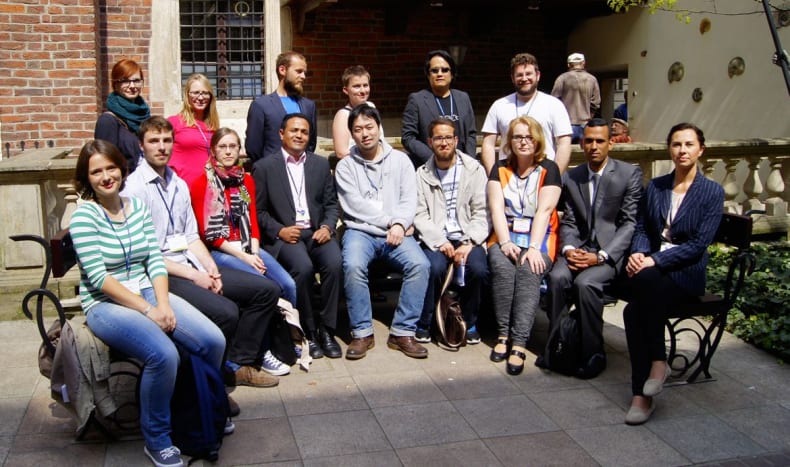 The EES award holders with Essam Nagy, the Society's Fieldwork and Engagement Manager in Cairo (who also presented at the conference)
The conferences was efficiently organised and well attended and the Society extends its congratulations to the organising committee in Krakow and wishes all the best to next year's committee at the University of Naples!