Obituary: Professor Robert Anderson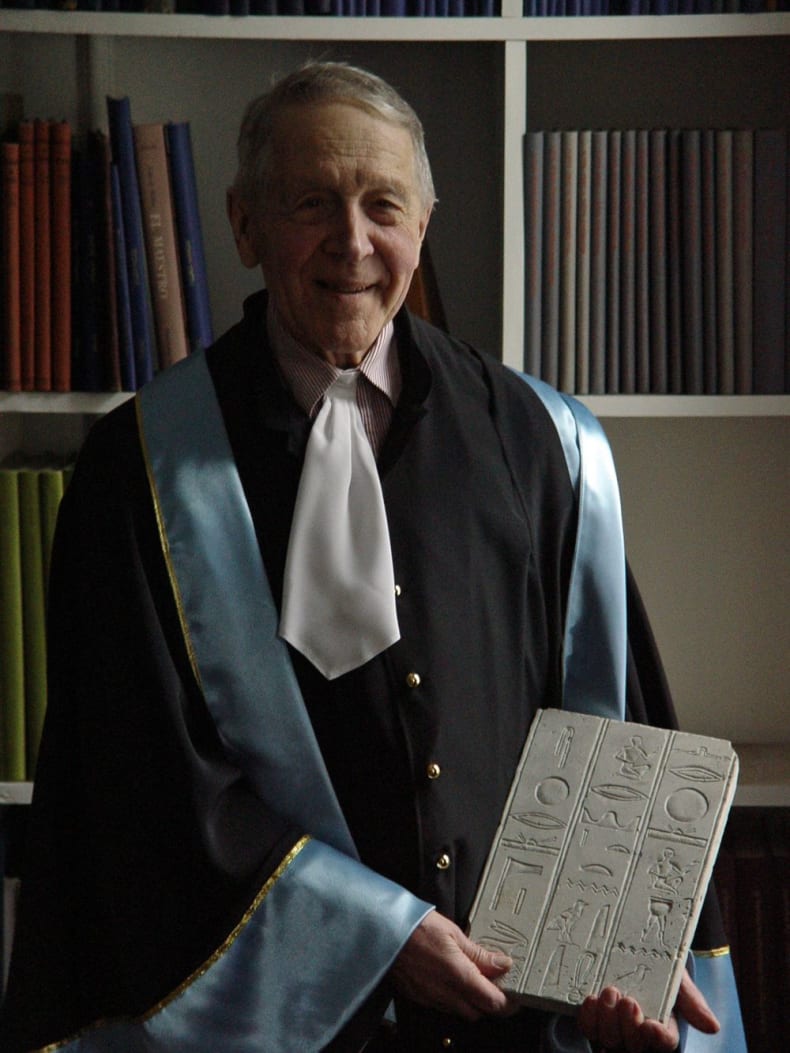 It is with deep regret that we announce the death of Society Vice-President Professor Robert Anderson, who passed away on 24 November after a short illness.
Robert will be well-known to many members, having been Honorary Secretary of the Society for twelve years (1971-1982). In this capacity he managed our excavations in Egypt, excavating at Saqqara and at Qasr Ibrim, where he was Administrative Director of the Society's dig, with special responsibility for finds of written material. He also managed the Society's activities programme in London, taught hieroglyphics and produced the third volume, on musical instruments, of the British Museum's Catalogue of Egyptian Antiquities. He was also a much-loved supporter of Egyptian scholars, many of whom remember fondly their time in London, made possible by scholarships from Robert's foundation, the Robert Anderson Research Charitable Trust.
Parallel with his Egyptological interests, Robert had a second career in music – as joint editor of the Musical Times, music critic for The Times, and founding conductor of one of London's leading amateur choirs, the Choir of St Bartholomew's Hospital. He has also written books on Baalbek, Ancient Egypt and the Coptic saint Shenoute. A freeman of the City of London, Robert held honorary doctorates from the City University, London and the Moscow State University of the Humanities, and was professor of history honoris causa at the Southern Federal University, Rostov-on-Don.