News of Emery's death as reported in the Egyptian press
William Carruthers, whose research trip to Cairo is supported by the Society's Centenary Fund, has recently come across some interesting source material for the history of Egyptology. Will writes:
"Serendipity often comes to the aid of researchers. Whilst in Cairo looking for archival sources relating to the history of Egyptology, I have also spent much time in libraries and bookshops. The city also possesses a second hand book market (by the Ezbekkiya Gardens) which, although currently somewhat curtailed in size due to the construction of Line 3 of the Cairo Metro, stocks a wide variety of both books and magazines, many of considerable vintage."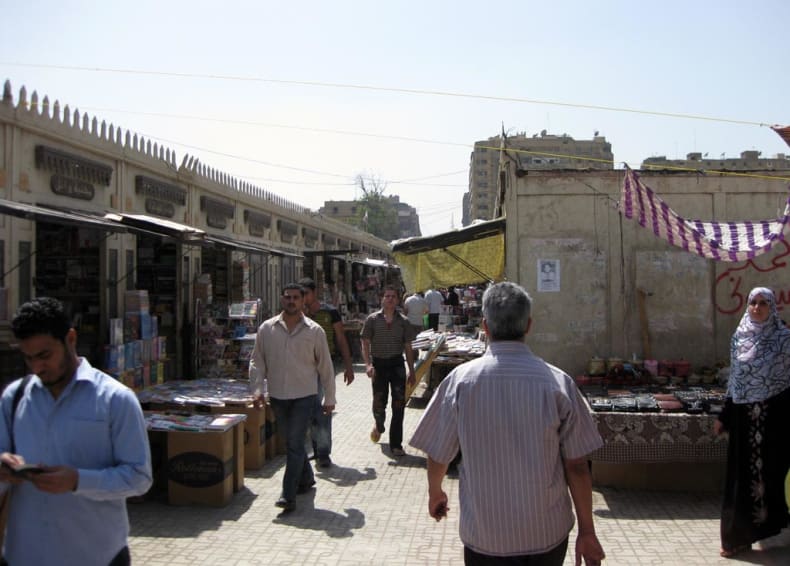 Cairo's second hand book market, near the Ezbekkiya Gardens
"Part of my research, as members may be aware, deals with the British archaeologist Walter Bryan Emery (1903-1971), who was once the Egypt Exploration Society's Director of Excavations. Before my current trip to Cairo, I was aware that Emery's death made headlines in Egypt - it was on the front page of the daily newspaper al-Ahram, for example.
I also wondered if it had been covered by any other publications, and therefore had a look through some of those for sale at the book market dating from the era in which Emery's death took place. Luckily enough, I found some magazines dating from the week that Emery died and, in one copy of Akher Saa magazine - which featured news of the death of the Coptic Orthodox Pope Cyril VI on its cover - found a lengthy article about Emery's death, including the publication of the last photos of him alive."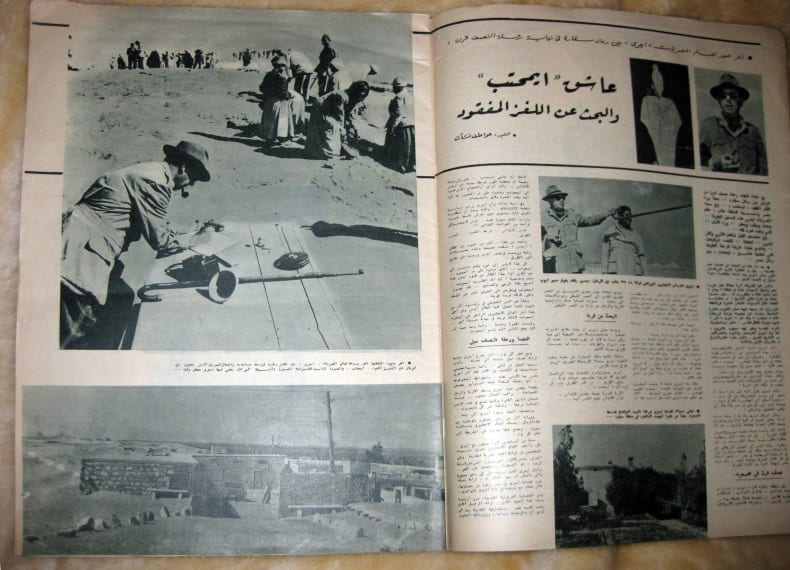 Article on W. B. Emery published in Akher Saa Magazine at the time of his death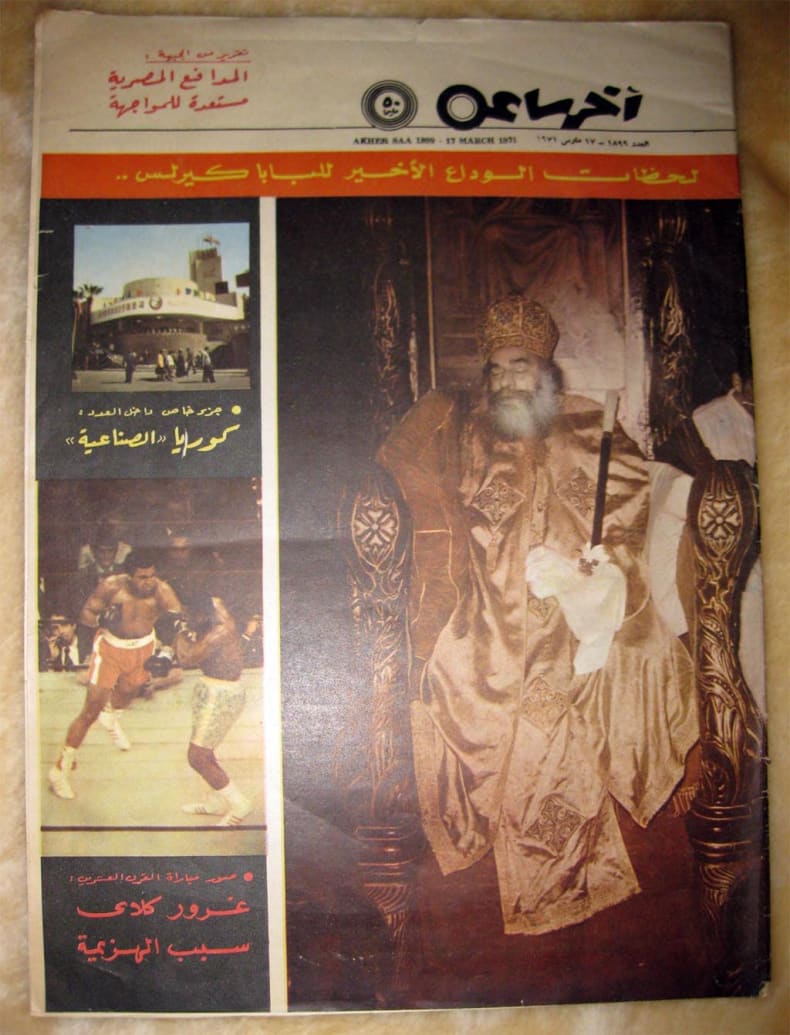 Front cover of an issue of Akher Saa magazine from 1971, reporting the death of the Coptic Orthodox Pope Cyril VI
There is clearly more to learn from the Arabic language press.