Egyptian Archaeology Back Catalogue now Open Access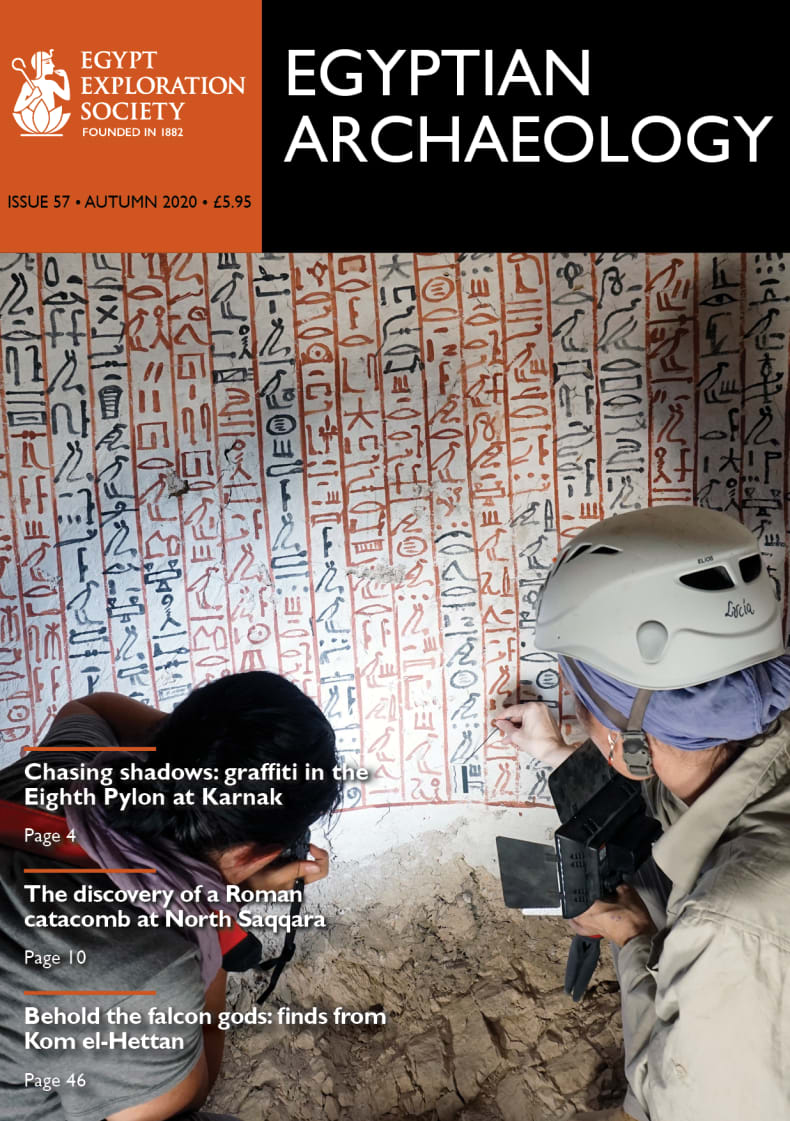 We are delighted to announce that the back catalogue of Egyptian Archaeology magazines is now freely accessible. We have updated our publications available on Issuu to provide open access copies of Egyptian Archaeology from Summer 1991 through to Autumn 2020!
This includes our very popular Autumn 2020 issue (left), which sold out last year. If you missed it, then now is your chance to read about graffiti at the temple of Karnak, a newly discovered Roman catacomb at Saqqara, and Egyptian voices from the Abydos Temple Paper Archive!
You can find out more about EA and how to submit your own research to the magazine here.
If you prefer to read a physical copy, then you will be happy to hear that our latest issue of Egyptian Archaeology is currently en route to all our EES members and should be arriving with you in the next few weeks. In this issue, we are very excited to feature Zahi Hawass' Discovery of the Lost Golden City, the first published images of a new colossal head excavated at Kôm el-Hettan, as well as new findings at Beni Hassan and Saqqara. We're also treating readers to a glimpse into the soon-to-be-opened Grand Egyptian Museum at Giza.
Want to complete your libraries? You can also purchase some of our past EA issues that are still available to buy here.
Support our work: All of our work is only made possible thanks to the generous contributions of our supporters who share our news with their own networks, join as members, or by making donations. Thank you.