Appointment of Chris Naunton as the next Director of the EES.
We are pleased to announce that the current Deputy Director, Chris Naunton, has been appointed to succeed Dr Patricia Spencer as Director of the Egypt Exploration Society.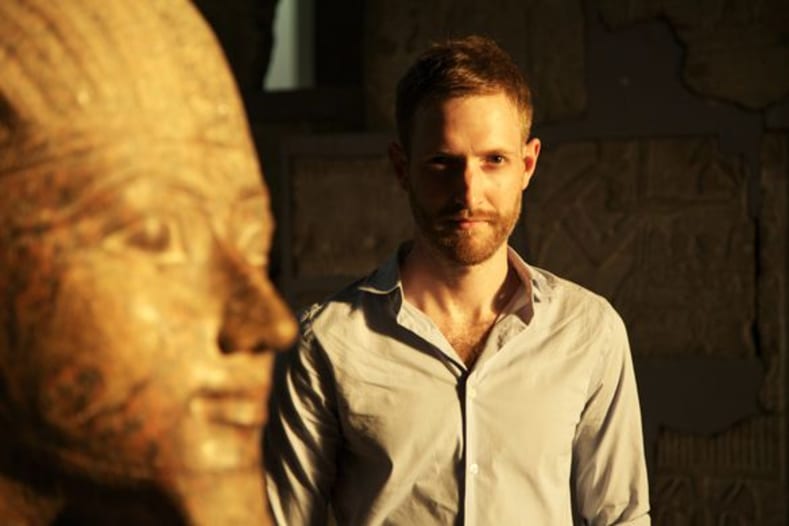 The selection panel, comprising four Trustees and an external independent from the charity sector, met on Monday 24 October and interviewed the four short-listed candidates from an international field. Each of the candidates gave a short Powerpoint presentation on their vision for the future of the Society and was then interviewed by the panel. We were very pleased that the post attracted such a wide range of strong applicants from several countries and impressed by the quality of their presentations, but, having carefully considered and weighed the evidence put forward during the interviews, the panel concluded that Chris's combination of skills and experience placed him comfortably at the head of the field.
Chris has worked for the Society for ten years, initially as Librarian and Membership Secretary, and, since 2008, as Deputy Director. He is well-known to all our members and to the wider Egyptological community and we hope that his appointment will be welcomed by you.
Chris says: "It has been a privilege to work for the Society over the last few years, and I have been very fortunate to have had the benefit of Pat Spencer's guidance, support and encouragement throughout. That the Society will be retaining her services as General Editor gives me great confidence that we will continue to make great strides over the coming years. Thanks to her leadership, through a period of considerable change, the Society is in a better position now than it ever has been during my time, and I am very excited to have been given the opportunity to lead the organization forward".
Chris will start work as Director on 1 January 2012 taking over from Pat who will be retiring as Director at the end of the year. She is delighted at the appointment of Chris and is looking forward to working with him over the next two months to ensure a smooth transition period for the Society and to her new role as the Society's General Editor in 2012. Pat adds: "When we interviewed Chris back in 2001 for his first post with the Society, he was clearly the best candidate. Since then he has made an immense contribution to the Society, about which he cares passionately, and I have no doubt that he is the best person to work with the Trustees to guide the Society into the future. As Director of the EES he will have my full support".