5th Delta Survey Workshop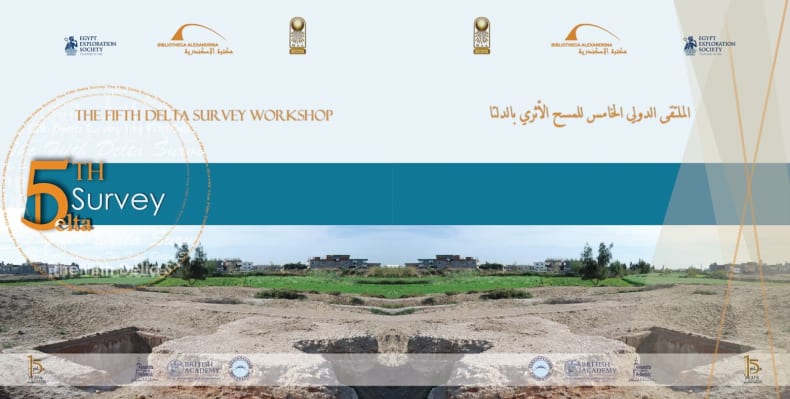 On the 6th and 7th April 2017 we held the 5th biennial Delta Survey Workshop. For the first time, this event was hosted by the Bibliotheca Alexandrina beautiful in the city of Alexandria. The setting could not have been more perfect and we are very grateful to the Bibliotheca! Year after year, this event has grown and is now a must-attend event among scholars who work in the Delta. For two full days, more than 150 scholars gathered to discuss the most recent archaeological discoveries in this region of Egypt. From the presentation of a single site to the explanation of cutting edge specialities such as archaeobotany or ceramology, many different topics were covered by the numerous lectures, each more interesting than the last. It was even possible this year to follow the entire event online via a dedicated blog site. Scholars from all over the world came to attend this workshop together with our Egyptian colleagues, thus producing a friendly but highly stimulating ambiance.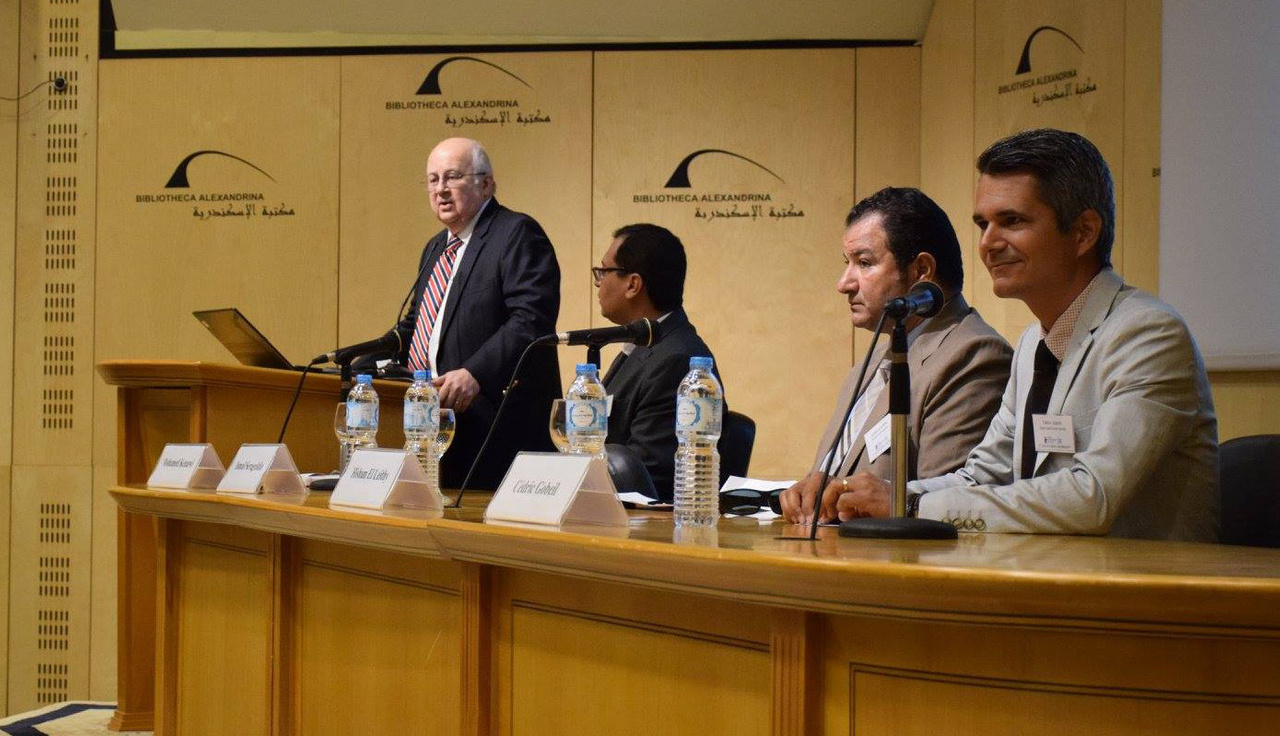 The Director of the Bibliotheca Alexandrina, Prof Ismail Serageldin, opens the 5th Delta Survey Workshop. Next to him (L-R) are Dr Mohamed Kenawi, Director of the Centre for Hellenic Studies in the Bibliotheca Alexandrina, Dr Hisham el-Leithy, Director of the Documentation Centre Ministry of Antiquities, and Dr Cédric Gobeil, Director of the Egypt Exploration Society.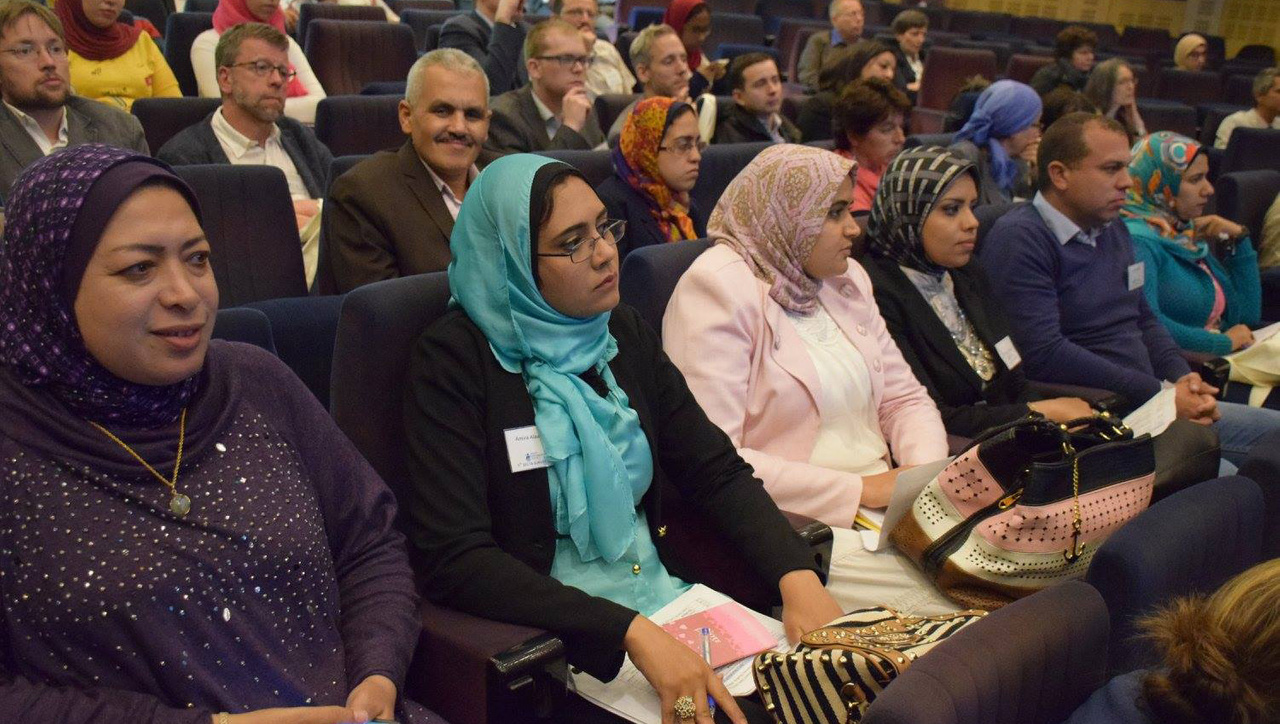 Attendees during the conference proceedings
On the evening of the opening day, a cocktail reception celebrating the 135th anniversary of the Egypt Exploration Society was held in the splendid gardens of the British Consulate in Alexandria. This event was made possible thanks to the generous agreement of HM Consul-General Wendy Freeman. At this occasion, Ms Freeman gave a short speech highlighting the importance of the Society in Egypt, followed by one from the Chair of the EES Dr Margaret Mountford and from the Director Dr Cédric Gobeil. It was in the Delta that the Egypt Exploration Fund (as we were called at the time) made its first discoveries in Egypt, sending out innovators in archaeology such as Edouard Naville and Flinders Petrie. We are delighted that today, thanks to the Delta Survey, this legacy of pioneering work continues and the collaborations between the Society and our Egyptian colleagues is stronger than ever.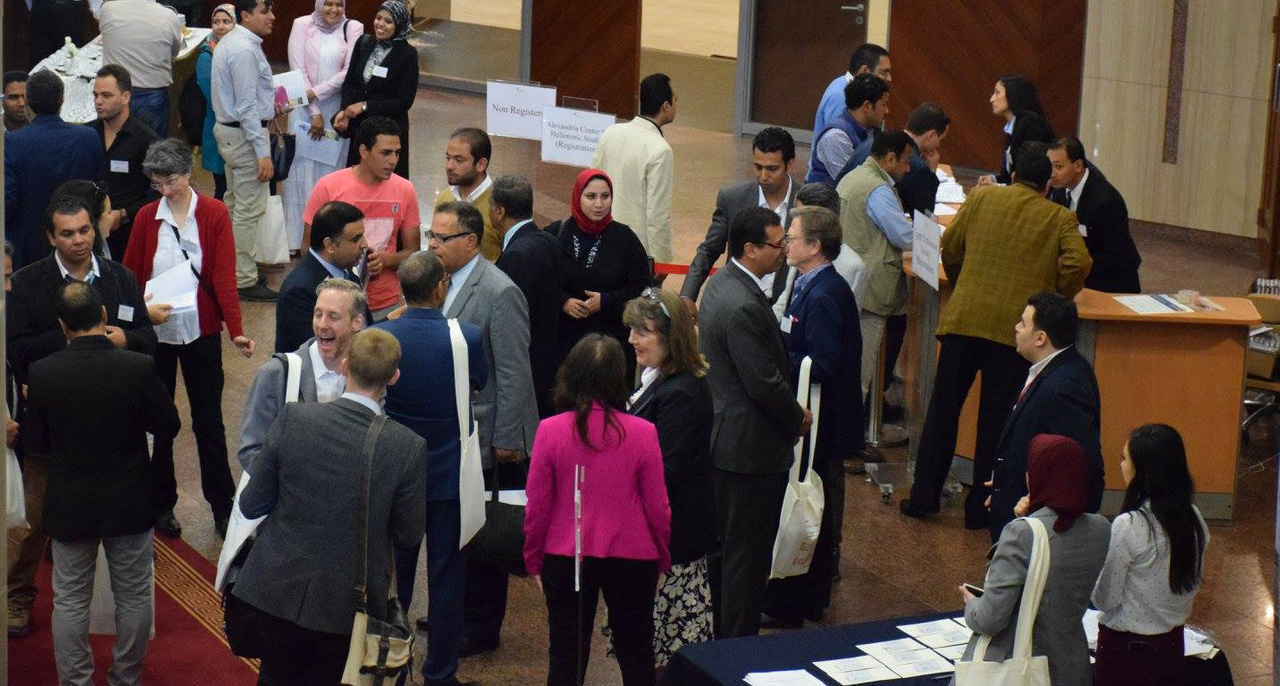 Attendees at the conference during one of the networking sessions
This 5th Delta Survey Workshop was a celebration of this collaborative work that continues among all missions in the Delta. The event was a great success and it goes without saying that every attendee is already looking forward to the next edition in two years' time. The Society would like to express its gratitude to all of the organisers involved for making this a truly international, collaborative and interesting event - thank you!
See you all in 2019!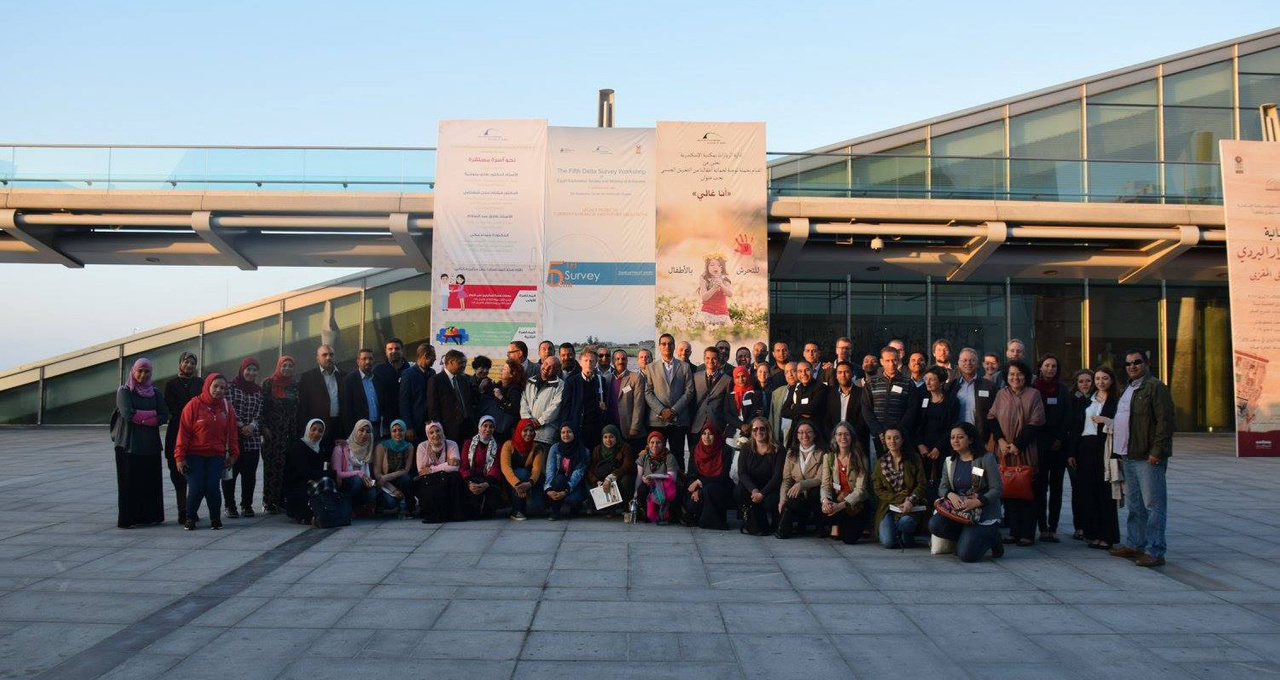 A group photograph of all attendees and presenters outside the Bibliotheca Alexandrina