Supporting heritage at risk
In 2021 the Egypt Exploration Society launched the Heritage at Risk Grants to support research projects in Egypt as the world recovers from the impact of COVID-19. So far, 12 projects working with tangible and intangible heritage have applied for support since the grants launched in June and two are already underway! A dedicated Grants Administrator in Cairo, Dr Fatma Keshk, guides applicants through the application process and makes recommendations to the Society about which projects should be funded. This is the first scheme in Egypt where applications and guidance have been in both Egyptian Arabic and English.
The Grants were made possible through the generosity of our donors who raised more than £25,000 in 2020 to safeguard Egyptian heritage for future generations. The EES is grateful to everyone that supported the appeal for funds and all those organisations with which we are now working to deliver these grants. Thank you.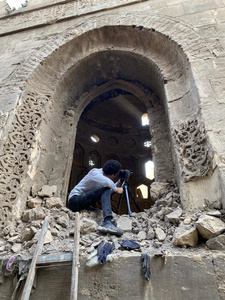 The first project supported is led by Moaz Lafi (left), a local Cairene fascinated by the historic buildings that make up his city. Sometimes neglected and often forgotten, many of these monuments have become part of the very fabric of Cairo.
One such monument, the mausoleum of Al Ashraf Khalil, has fallen into disrepair and is in urgent need of conservation. Khalil was a Mamluk Sultan of Egypt from 1290 until his assassination in 1293. Before conservation can take place, the large, domed, mausoleum must be documented and photographed. An EES Heritage at Risk Grant has provided funds to complete this documentation and will support Moaz in a future application for conservation and restoration.
We were delighted to also support Usama Fatthalla Ghazali who applied for funding to support the documentation of southern Egypt's endangered traditional crafts (below). This includes interviewing the few remaining practitioners of some of Egypt's oldest crafts including basketry, metalworking (shown here), woodworking, and ceramics. By preserving these crafts and the stories of those that practise them, future generations will know more about their own identity and history – some may even go on to continue these crafts in the future.
Usama will also map these traditional crafts and consider their economic viability in an increasingly commercialised economy. He will create an online booklet about the people connected to these traditions and their personal histories before they are forgotten.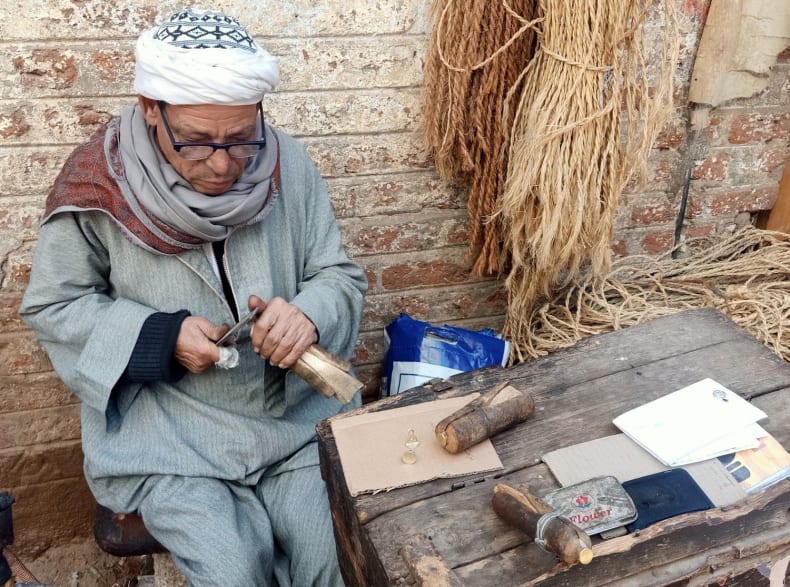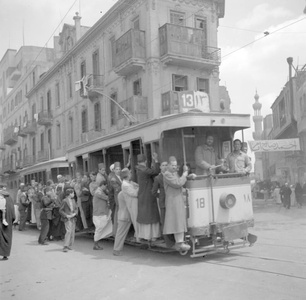 The next project which is due to get started soon is led by Mina Ibrahim. Titled, 'Salam Tram', Mina's project will trace the histories of the tramlines of Cairo (left) which were opened in 1896 and acted as a dynamic and receptive social space in society over the 20th century. They were removed in more recent decades and memory of their role in Cairo society has yet to be represented or captured. This project will speak to those that used the trams, as well as trace the development of the network. We're very excited to trace these lost tracks with Mina and his team!
We've already received more applications than we can hope to support with the funds generated in 2021 but we will continue to support heritage projects across Egypt either through our new EES-Affiliate Programme, or by building on synergies and experience developed in Egypt through our support networks. Thank you to everyone for your support.