The Egypt Exploration Society, the leading UK organisation carrying out archaeological fieldwork and research in Egypt today, invites applications for Centenary Awards and Research Grants.
Full details and eligibility criteria can be found here.
The Centenary Awards are intended to encourage early-career researchers: applicants must be current postgraduate research students (i.e. MRes, MPhil, PhD) or within five years of having been awarded their PhD.
These EES Research Grants are only available to those projects that are part of the EES-Affiliate Programme at the time of their launch.
The Society welcomes applications to support archaeological fieldwork, museum/archive-based research, publication/dissemination or engagement activities. Any proposed activity should follow local laws and guidelines.
Applications will be graded against the following criteria. Though not all points will be relevant, applicants should demonstrate how their project addresses as many of the criteria as possible. Scoring will be weighted with point one being the highest scoring and point five being the least:
The wider public benefit of your project, for instance: is it environmentally sustainable, will you reach new audiences, are you building economic capacity, etc.?
Knowledge exchange and/or community engagement
Innovative methodology
Clear and achievable project based on resources requested
Link to previous/current work of the Egypt Exploration Society
The closing date for applications is 17:00 (GMT) on Friday 17 November 2023. No application received after that date will be considered. Interviews will not be held; applications will be considered by the Society's Research Committee in January 2024 and applicants will be notified of the outcome of their application no later than 31 March 2024.
All applications, together with any supporting documents, must be submitted electronically to: [email protected].
These Awards are made possible thanks to the generous contributions from our members and supporters around the world. We would like to thank our supporters for enabling us to offer these opportunities and look forward to receiving your applications.
If you would like to help us to support research activities then please consider making a donation today. Thank you.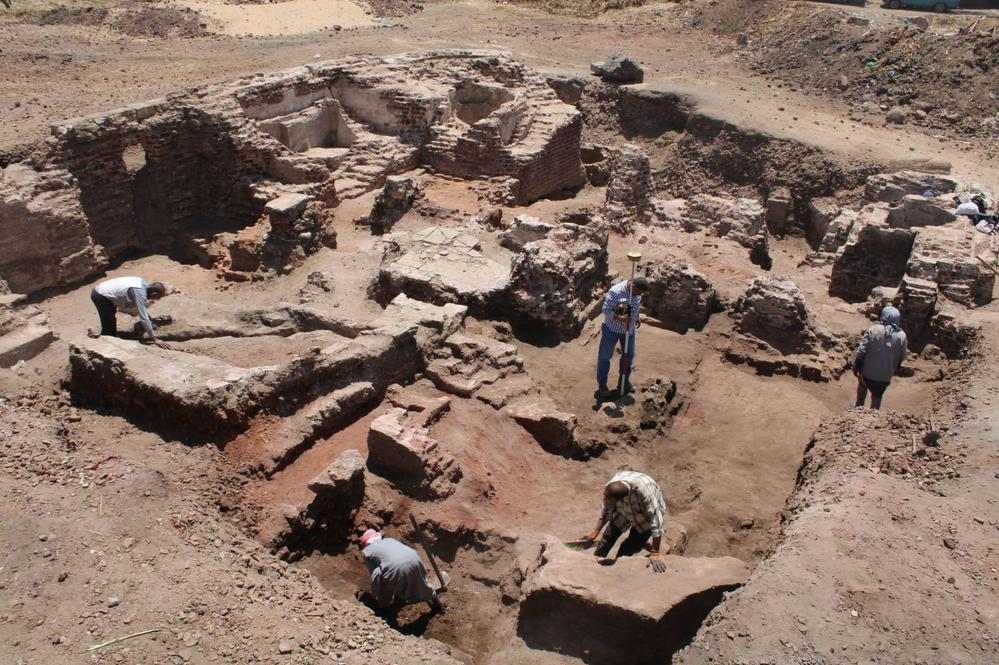 The latest Centenary Award offered to Hesham Abdel Qader for The Roman Baths of Hermopolis Magna.