Egyptian Archaeology – online!
That issue you missed before joining the EES? The report you want to look up but don't have ready at hand? It's something our readers have been telling us – wouldn't it be great to have online access to our membership magazine? Now you do!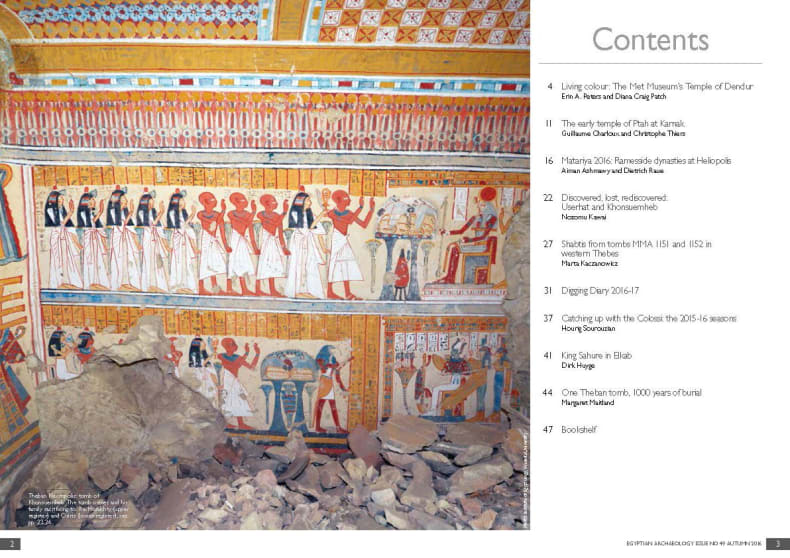 We've begun to create a free online presence for Egyptian Archaeology magazine on the digital publishing platform Issuu, with currently issues 26 and 37 to 50 ready to read. More are to come, eventually making the entire range of back issues accessible, and we'll also extend forward a little bit more – though reading the issues of the current year and a half will remain an privilege of EES Full Members. Even so, we feel that giving EA an online presence will be a useful tool for researchers, for students, for our supporters, but also for the people working in the field, as giving their projects a wider exposure will also help our mission to support and promote Egyptian cultural heritage.
EA on Issuu is free to access and easy to navigate. You can follow EA on Issuu to receive alerts of new uploads, share content, and create stacks of titles you may find interesting, combining EA with other publications that have an Issuu presence (for example, Sudan & Nubia).