The Journal of Egyptian Archaeology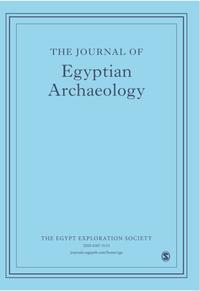 The JEA is a leading international journal for the publication of Egyptological research. The Journal publishes scholarly articles (main articles and brief communications), fieldwork reports, and reviews of Egyptological books. It comes out annually in the winter.
JEA for members: Members of the Society can choose to receive the JEA in print and/or online as part of their subscription. For further details or to join, please click here.
Online subscribers can get access to JEA articles before they are printed through Online First.
JEA for institutions: Academic and commercial institutions can subscribe to the Journal via our publishing partner, SAGE Publishing, who handle all institutional customer services.
Contributors
If you would like to submit an article for inclusion in the Journal of Egyptian Archaeology then you can read more about our submission guidelines here or visit Sage Track:
Mentoring for Egyptian and Sudanese Authors (MESA)
MESA is intended to support authors who submit papers to JEA which peer reviewers identify as promising a valuable contribution to scholarly debate, while also needing substantial input in terms of scientific rigour, academic writing, or related aspects.
Editorial board
Current issue: JEA 108
Contents:
Geoffrey A. T. Martin 1932-2022
Sergio Alarcón Robledo
Field Reports
Tell el-Amarna, Autumn 2020 to Autumn 2021
Anna Stevens, Gretchen R. Dabbs, Jolanda E. M. F. Bos, Amandine Mérat
First Preliminary Report on the Excavations in the Ka-Temple of Pepi I in Tell Basta/Bubastis: The Discovery of Residential Building of the Fourth and Fifth Dynasties
Eva Lange-Athinodorou, Ashraf Es-Senussi
Articles
The Book of the Dead Manuscripts of the Lady Hatnefer in the Egyptian Museum of Cairo: Two Hieratic Papyri and One Leather Roll (TR-No. 25–1–55–6)
Khaled Hassan
Of Ink and Clay: Tattooed Mummified Human Remains and Female Figurines from Deir el-Medina
Anne Austin, Marie-Lys Arnette
The Shabtis of Tjuyu (CG 51037–51040)
Ahmed M. Mekawy Ouda
Satinteti's Offering Table: A Reused Block from Princess Watetkhethor Zeshzeshet's Chapel in the Teti Pyramid Cemetery, Saqqara
Julia C. F. Hamilton
Potmarks as a Rationing System on Egyptian Food Producing Sites: Defining Egypt's Proto-Bureaucracy
Sabrina R. Rampersad
Towards Sunrise: Innovations in the Representations of the Swallow in the Funerary Papyri of the Twenty-First Dynasty
Abir Enany
The Power of Convention: Reinterpreting Social Groups through a Middle Kingdom Statuette
Leire Olabarria
The Predynastic Egyptian Fibrous Ware (Second Half of the Fourth Millennium BC): A Reassessment Based on New Analysis
Jade Bajeot, Nathalie Buchez
The Throw of Isis-Aphrodite: A Rare Decorated Knucklebone from the Metropolitan Museum of New York
Ada Nifosi
'Mark them with my Mark': Human Branding in Egypt
Ella Karev
Un exemplaire inédit de menotte conservé au Musée de Berlin (ÄM 15130)
Marta Valerio
The Sartorial Choices of Sobekneferu: Louvre Statue E 27135
Kelly Anne Diamond
J. E. Quibell's 1894–95 Ballas Excavation: Interim Report on the Second–Fourth Dynasty Cemeteries
Bart Vanthuyne
Jewellery Workshops on Elephantine
Peter Kopp
P. Cairo GEM 66797: An Early Demotic Contract from Illahun
Hasnaa Abd-Ellatif, Maher Eissa, Mahmoud Ali, Ibrahim El-Rifai
Four Coptic-Greek Funerary Stelae in the British Museum
Adrienn Almásy-Martin
A Note on Modern (Fake) Shabtis as Tourist Art
Daniel M. Potter
A Lintel Fragment from the Meniset Temple of Amenhotep I and Ahmose Nefertari at Thebes
Carl Walsh
Book Reviews
Life Histories of Theban Tombs: Transdisciplinary Investigations of a Cluster of Rock-cut Tombs at Sheikh 'Abd Al-Qurna
Reviewed by Tamás A. Bács
Stelae of the Middle Kingdom and the Second Intermediate Period. Ägyptisches Museum und Papyrussammlung, Staatliche Museen zu Berlin
Reviewed by Ronald J. Leprohon
Ancient Egyptian Phonology
Reviewed by Matthias Müller