Lending Library
The EES Lending Library is a selection of up to 500 Egyptological books that are available for EES members to borrow. The books in the Lending Library cover ancient Egyptian mythology, architecture, language, history of Egyptology, and even children's books and popular Egyptian fiction.
Any book listed as located in the Lending Library on our online catalogue is available for borrowing. Browse the EES collections catalogue here:
The Lending Library is located in the EES Learning Hub and can be visited at any time during office opening hours.
To borrow a book, simply come into the EES, grab the book off the shelf that you are interested in, and bring it to a member of staff who will be able to sign it out for you for 30 day periods. When you're done with the book, simply bring it back and grab another.
Members are able to renew a book up to 2 times via email ([email protected]) or phone call (+44 (0)20 7242 1880) before being required to return the book to the EES office.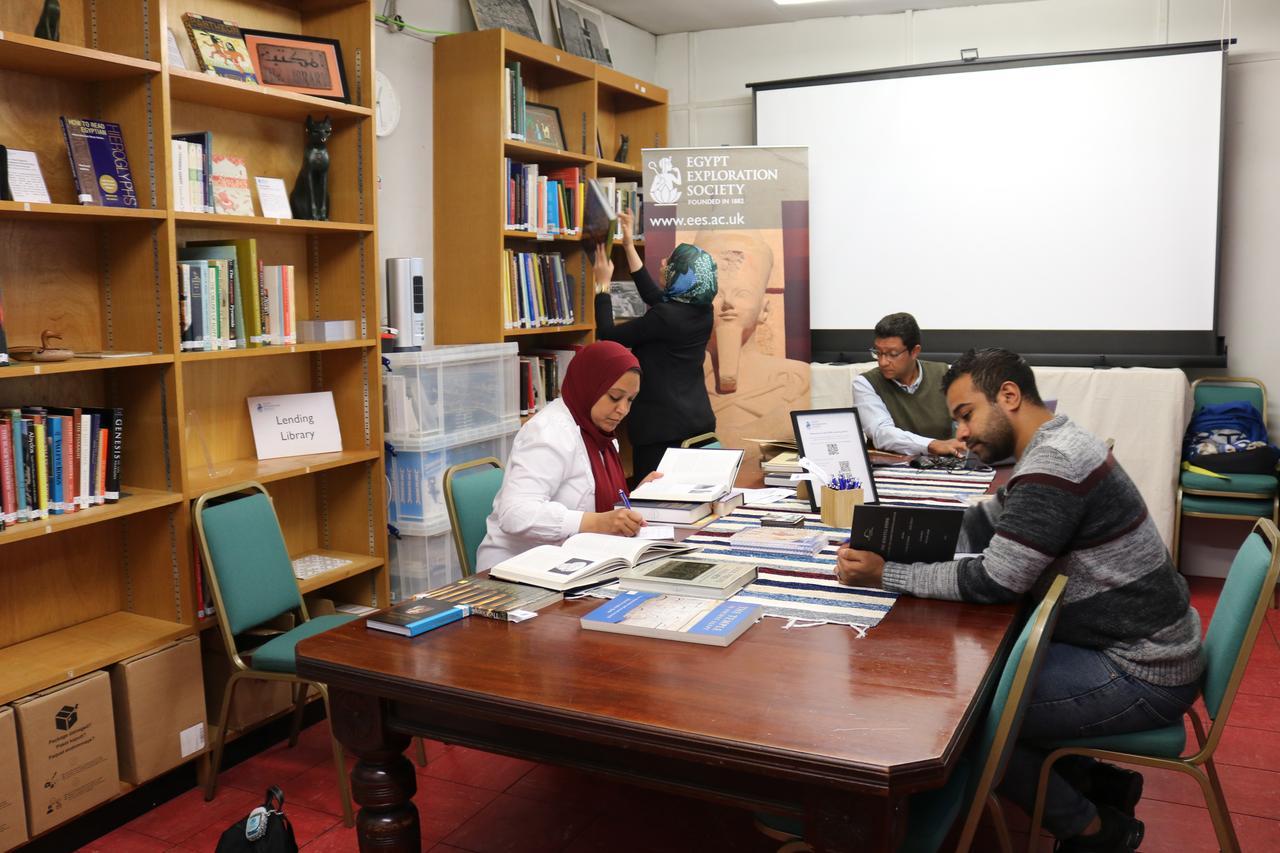 From left to right, Zeinab Mohamed, Noura Seada, Ahmed Mansour, and Mostafa Tolba using the EES Lending Library in the Learning Hub.
The EES Learning Hub is located at 3 Doughty Mews, London, WC1N 2PG and is open to all EES members, Monday-Wednesday 10:30-16:30 (excluding holidays). You can find us here.
Not yet a member of the Egypt Exploration Society? EES members enjoy exclusive privileges, including updates from the latest projects in Egyptology in our twice-yearly magazine, discounts on our own events and publications, as well as access to one of the leading Egyptological libraries in the world.