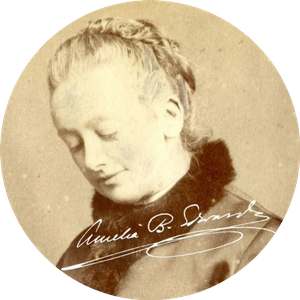 In 1882, Amelia Edwards founded the Egypt Exploration Society in order to explore Egyptian sites and monuments and to create a lasting record of the remains so that future generations could learn from them. Today, we remain committed to supporting and promoting Egyptian cultural heritage but we can only continue Amelia's legacy with your help.
If you're also passionate about Egyptian heritage and want to ensure that we can pass on the necessary training and resources to future generations then joining the Amelia Edwards' Giving Circle is the perfect way to show this. In return for an annual donation of at least £2000 a year, you will also receive two free tickets to the Society's London study day and invitations to private events about work supported during the year using funds you have generously provided.
If you have any more questions about our Amelia Edwards Giving Circle and work currently supported by our donors then, please get in touch with our staff team who will be happy to help.
Thank you for your consideration and support.