New grants awarded for 2018
In February, the Fieldwork and Research Committee met to consider applications for both the Society's Fieldwork and Research Grants and Centenary Awards. The Egypt Exploration Society has been funding research and excavation since 1882 and has a rich history of survey, excavation and research at sites throughout Egypt and in the Sudan. Fieldwork is our top priority and our Fieldwork and Research Grants support our principle to bring new information about Egypt's heritage to light. The Centenary Fund was established using donations raised by an appeal in our centenary year and the awards are intended to fund small research projects by early-career researchers that would otherwise not be undertaken, and to provide not only funding but also valuable experience in planning and delivering a fieldwork or research project. Recipients of the grants and awards are expected to share the results of their work online, and through the Society's publications and events programme.
We are delighted to announce that the following projects have been awarded funds:
Fieldwork and Research Grants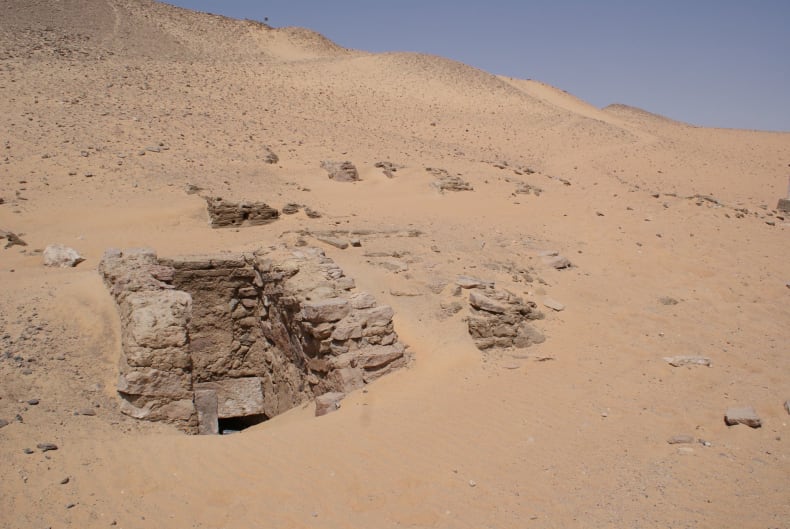 Part of the newly discovered necropolis at Qubbet el-Hawa. © Martin Bommas.
Martin Bommas – University of Birmingham
Qubbet el-Hawa Research Project: Further research of the area between the causeways of Khunes (South) and Sarenput I (North)
Julien Cooper – University of Oxford
Gold, deserts and nomads: an exploration and reconnaissance of threatened archaeological sites in the Eastern Desert of Sudan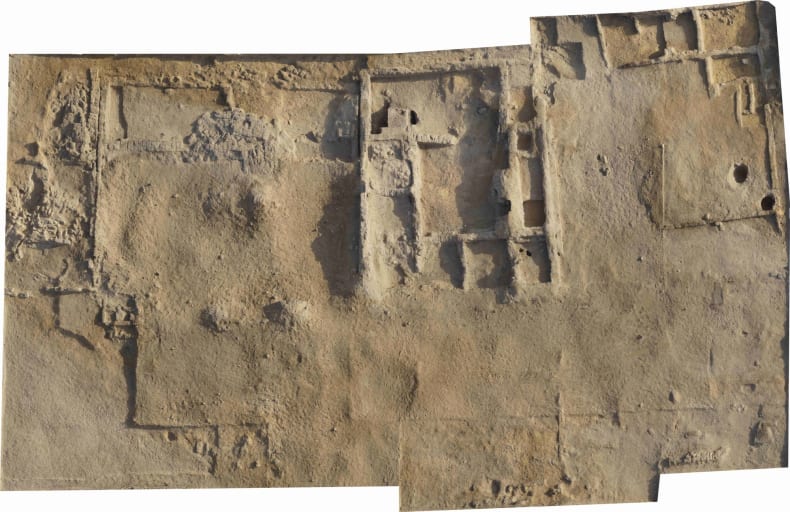 An aerial view of workshop M50.14-16 at Amarna. © Anna Hodgkinson
Anna Hodgkinson – Freie Universität Berlin
Post-excavation analysis of material excavated at workshop M50.14-16 at Amarna
Kathryn Howley – University of Cambridge
Sanam Temple project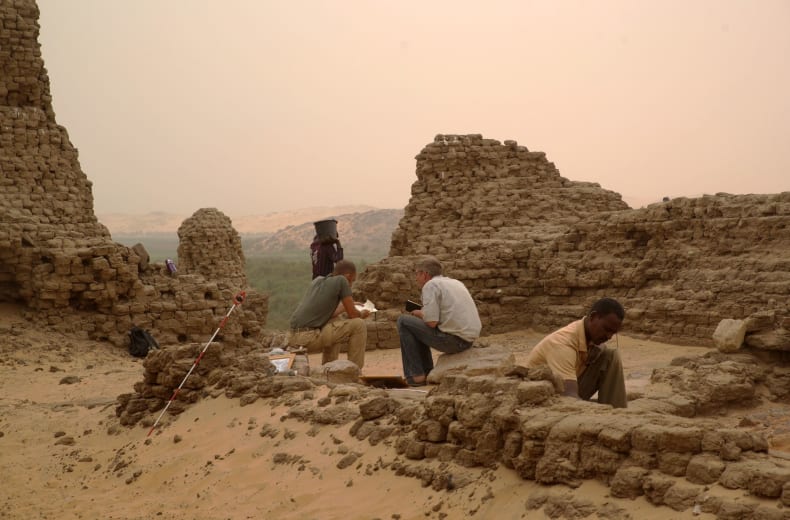 Surveying the standing remains at Shalfak fortress. © Claudia Näser
Claudia Näser – University College London
Building Shalfak Research into the building history, techniques and materials of the Middle Kingdom fortress of Shalfak in Lower Nubia
Centenary Awards
Esme Lundius – Durham University
Contextualising the Soul House: Middle Kingdom offering trays and soul houses as representations of the "Poor Man's Tomb"
Sayed Mamdouh – Ministry of Antiquities, and Sohag University
A Re-discovered Tomb in Qurnet Marei: TT 382 (Usermontu)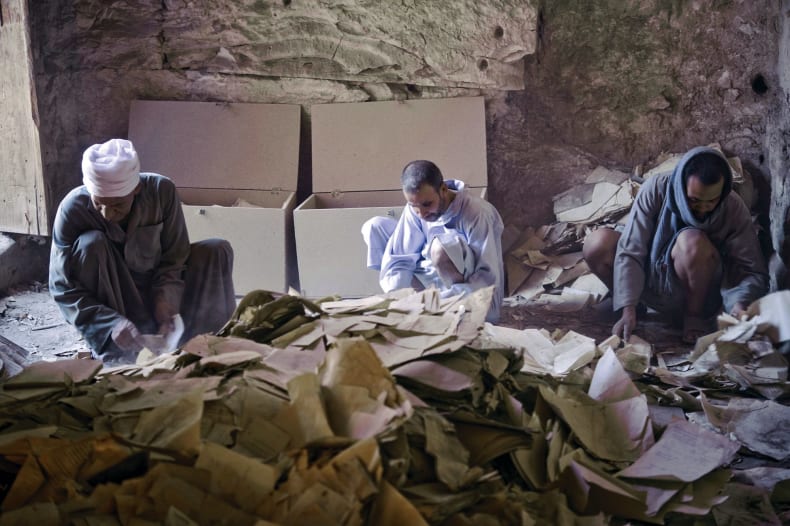 Sorting papers in the 'Slaughterhouse Archive'. © Ayman Damarany and Hazem Salah, 2016. (see Egyptian Archaeology 49)
Nora Shalaby – Freie Universität Berlin, and Humboldt-Universität
The Abydos paper archive: documenting Egyptian contributions to the founding of Egyptology
Bart Vanthuyne – KU Leuven
The Beni Hasan al-Shuruq survey