Nubian Memoirs, by Harry Smith (2022)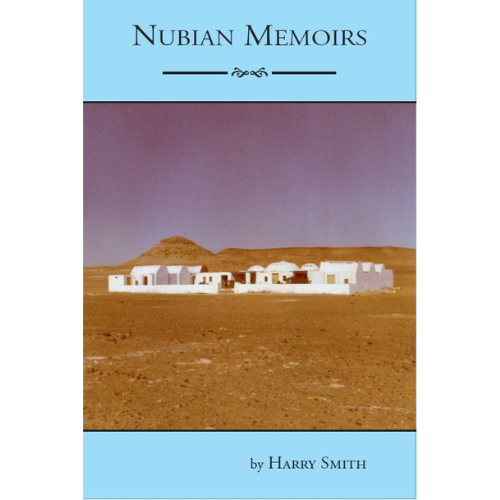 In this short memoir, archaeologist and Egyptologist Prof Harry Smith recalls the time he spent working for the Egypt Exploration Society in Nubia from 1959 to 1965. It was during this exciting time that the UNESCO campaign to save the monuments of Nubia stimulated excavation and recording along the Nile between the First and Second Cataracts. Harry worked, under the direction of Prof W Bryan Emery, at the massive ancient Egyptian fortress of Buhen before leading the third archaeological survey of Nubia in advance of the rising waters of Lake Nubia behind the new Aswan High Dam.
Complemented by archival images from the Egypt Exploration Society and objects from the Petrie Museum of Egyptian and Sudanese Archaeology, these memoirs offer a rare glimpse into the reality of working under pressure at this time, as well as fond recollections of people and places from Harry's past.
The book is dedicated to the late George Hart (1945-2121) and was lovingly compiled by Sue Davies. Proceeds from the sale of this volume directly support the work of the Egypt Exploration Society. The book is also available from the Friends of the Petrie Museum where funds raised will support their work.
Sites mentioned in the text: Buhen, Nimrud, Beycesultan, Abu Simbel, Ballana, Korosko (rock shelters), Shutturma, Maharraqa, Kalabsha, Qasr Ibrim, Dabod, Tunqala West, Derr, Qustul, Wadi Halfa, Khartoum, el-Diwan, Kor, Gebel Turob.

You can hear Harry's memories from this time in our oral history project online:
YouTube Video https://www.youtube.com/watch?v=Kq_oUWbfuCo
YouTube Video https://www.youtube.com/watch?v=CHggrMSq_Bc